Investa 'Abseil for Youth' 2015
THANK YOU TO EVERYONE WHO ABSEILED!
The 2015 Investa 'Abseil for Youth' saw more than 250 people rise to the challenge and face their fears to support young people across Australia struggling with addictions, mental health illness, homelessness and unemployment.
Over the last six year's Abseil for Youth has helped to raise over $1.7million for the Triple Care Farm program - a rehab and support program for some of Australia's most troubled young people. You can read more about this program by clicking here.
Sir David Martin Foundation was proud to partner again with Investa Property Group to host this year's event.
Abseil for Youth brings together hundreds of people passionate about experiencing life to the fullest. So, whether you're a lone thrill-seeker, a team of mates wanting to do something heroic, or a workplace looking for your next adventure...
Click here to be part of Abseil for Youth in 2016!
What inspired our 2015 participants:
"I love heights! And when I found out what it was for I thought that this is a charity I definitely want to be involved in" - Tamara

"Being able to say you've done something very few people will ever do!" - Cassandra

"The challenge of abseiling down a skyscraper and raising money for disadvantaged youth!" - Fleet Air Arm, Royal Australian Navy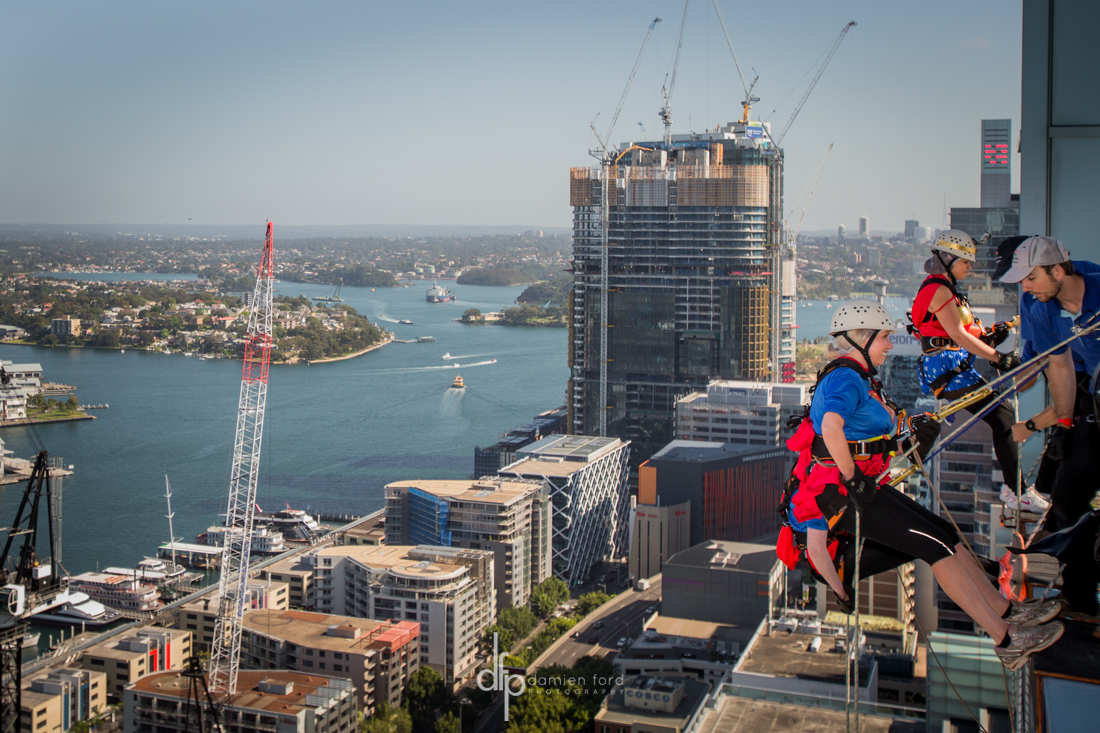 Raised So Far
$265,964.02
Help us raise vital funds